The 2020 Toyota Highlander vs. the 2020 Kia Telluride
Looking for the best 3-row SUV for your family to roam Pennsylvania safely and comfortably? Let's compare the much-loved 2020 Toyota Highlander and the large 2020 Kia Telluride to see which outperforms the other in space, comfort, performance, and fuel efficiency.

Space: Toyota Highlander vs. Kia Telluride
SUVs are the perfect family vehicles because their spacious cabins allow everyone to stretch out and feel comfortable. Whether you're piling all the kids in for carpool or taking an adult trip to the beach, there is space enough for anyone and their bags in the large 3-row seating of the Toyota Highlander and Kia Telluride. But exactly how do they size up?
Actually, the Highlander and Telluride have such similar dimensions that it's almost not worth comparing. But for the sake of competition, the Kia Telluride has 1-inch more headroom, 1-inch more hip room, and the exact same amount of legroom as the Highlander. So, I guess we could say the Telluride "wins" in space, but an inch here or there barely makes a difference in the driving experience.
What does make a difference, though, is the more encompassing view and openness of the Highlander's one-piece panoramic moonroof compared to the Telluride's smaller sunroof that's broken into two pieces, which creates a more closed-off cabin illusion that undercuts that extra inch of space. Now let's get more into the comfort features of these two SUVs because that's what really matters after all, right?
Comfort: Toyota Highlander vs. Kia Telluride
When it comes to performance, the Highlander is once again the clear winner. On the base model, with the 3.5L V6 engine, the Highlander has a horsepower of [email protected] paired to an 8-speed variable transmission that allows towing up to 5,000 lbs. In comparison, the Pilot puts out [email protected] horsepower with a 6-speed variable transmission that can only tow up to 3,500 lbs at the maximum. That's a lot less gear that you can take with you when you want to take the whole family camping.
The Highlander also received a robust new vehicle platform in 2020, called Toyota New Global Architecture (TNGA-K), that gives it a stiffer unibody structure and enables even more comfort, safety, and capability than ever before. The high-strength steel allows finer tuning for the front strut and rear multi-link suspension, which enhances agility, makes for a smaller turning circle, and also contributes to a smoother, quieter ride.
Looking for a hybrid? The new-generation Highlander Hybrid model offers Best-in-Class MPG at 34 combined MPG, while the gas version offers up to 24 MPG combined. Unfortunately, the 2020 Pilot doesn't have a hybrid version and the most fuel efficiency you'll get is 23 MPG combined.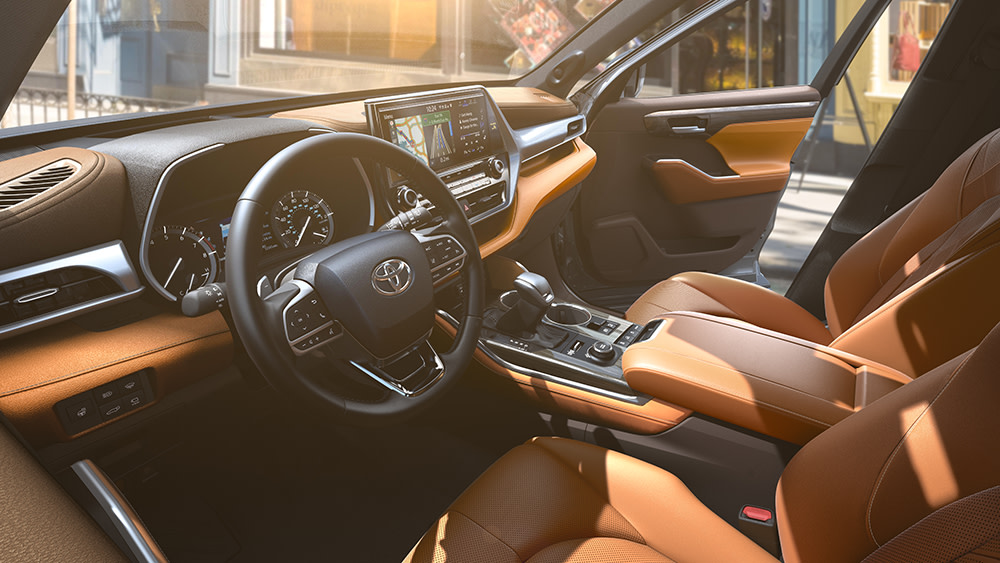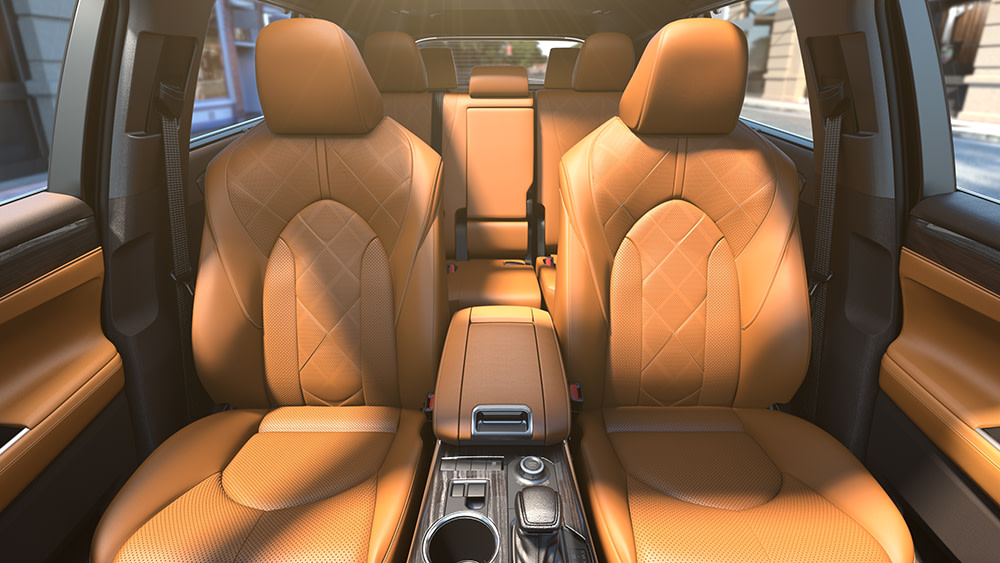 Performance & Fuel Efficiency: Toyota Highlander vs. Kia Telluride
The 2020 Toyota Highlander and 2020 Kia Telluride have similar standard V6 engines built for pleasant yet powerful driving. The Highlander's engine gets 295-hp and 263 lb-ft of torque for a surprisingly quick and nimble ride for such a large vehicle. The suspension does a fantastic job smoothing over any road roughness while the buttery-smooth 8-speed electronically-controlled automatic transmission shifts into gear with exceptional ease. It all makes for an incredibly quiet and relaxing drive through the crowded city streets of Philadelphia or winding country roads of Pottstown in the 2020 Toyota Highlander.
The 2020 Kia Telluride's standard V6 engine gets 291-hp and 262 lb-ft of torque which is slightly less power than the Toyota. It has an 8-speed automatic transmission as well and the same suspension system as the Highlander, so the Telluride's cruise is still exceptionally smooth. Its stiff handling makes it feel smaller than it is which is great on crowded highways, but the Toyota Highlander has a smaller turning radius at 18.7 ft versus the Kia's 19.4 ft, which means the Highlander can get in and out of small spaces and tight corners with greater ease.
As for fuel efficiency, the Toyota Highlander gets 23 MPG combined which is slightly better than the Kia Telluride's 21 MG combined. A huge advantage to the 2020 Highlander is the available hybrid powertrain, which is not offered on the Kia Telluride. The Highlander Hybrid consists of a 2.5L four-cylinder engine with two electric motors for a combined 243-hp. Paired with a continuously variable (CTV) transmission, it gets an estimated 35 MPG combined - amazing for an SUV!
As you can see, the 2020 Toyota Highlander and 2020 Kia Telluride are similar in build and performance, yet have some key differences that set them apart. Your best bet is to get behind the wheel and see for yourself why the 2020 Toyota Highlander is the best 3-row family SUV with its extra convenience features, available hybrid powertrain, and quiet ride that will put the kids to sleep for a peaceful cruise every time you drive. Call or visit us at our Royersford Toyota dealer located near Sanatoga, Linfield, and Trappe PA to test drive an all-new 2020 Toyota Highlander today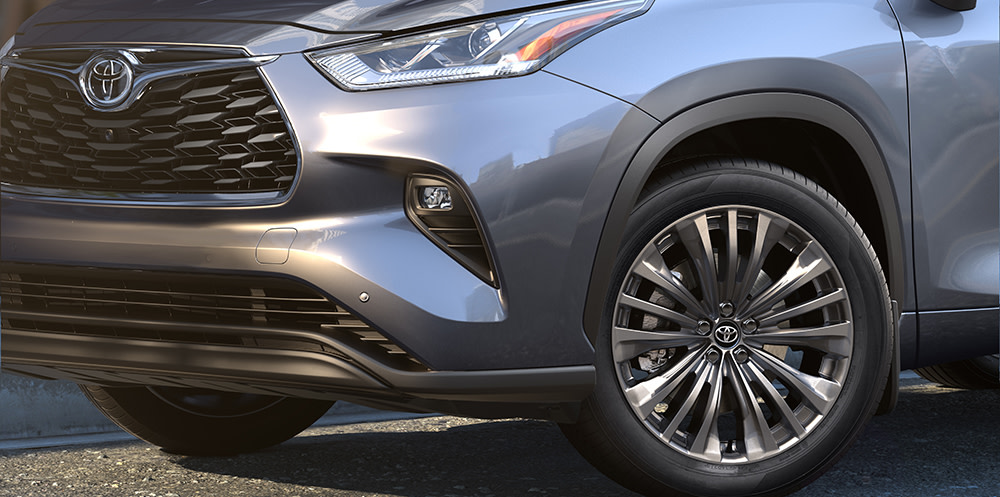 Still have questions about the 2020 Highlander? Curious about other Toyota SUVs? Contact our staff at Tri County Toyota to explore your options!